Important Steps to Find an Integrative Practitioner
Your selection of an oncologist is important because this doctor will be involved in your care for many years.
Your selection of a conventional oncologist must be open to your desire for an integrated approach to treatment (as stated in our Believe Big First Steps Guide).
We recommend setting up appointments with THREE different oncologists for your type of cancer.
PRINT the "Key Questions to Ask Oncologists" for EACH appointment to help you select the best oncologist for your specific needs and care.
Integrative Practitioners listed on this page are another strategic aspect to your care.  Each of these natural medicine physicians has had additional training with mistletoe therapy and many have had additional certifications in oncology.  They can effectively guide you on your cancer journey.
These practitioners can help you:
Find the best diet and supplementation to reduce and prevent chronic inflammation.
Stimulate natural killer cells.
Promote a healthy digestive and immune system.
Effectively remove free radicals and toxins from your system.
Discover the best alternative therapies to compliment your conventional treatments.
Please use the key below to note the varying degrees of experience, qualifications and methods of practice of each practitioner.
With respect to claims made by listed practitioners, Believe Big assumes no responsibility nor guarantee of their respective services and disclaims all liability.
TBT: Terrain Based Treatment™ Certified Practitioners denotes completion of additional training in metabolic, terrain-centric oncology care.
FABNO: A Fellow of the American Board of Naturopathic Oncology (FABNO) and completion of 2-year CNME-accredited residency focused on naturopathic oncology.
ND: Naturopathic Physicians who usually attend an accredited four-year, graduate level school. They learn the same basic sciences as conventional Medical doctors but also study nutrition, psychology, and complementary therapies such as herbal medicine.
DO: Doctors of Osteopathic medicine and MD's (Doctor of Medicine) are licensed to practice in all 50 states. They are similarly educated and certified, but the difference is in their training in philosophy of patient care. Osteopathic philosophy involves treating the mind, the body, and the spirit which is very similar to anthroposophical physicians who are MD's.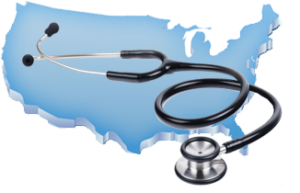 Telemedicine Practitioners
Contact a Patient Advocate
At Believe Big we offer cancer patients the option to connect with a patient advocate. They are here for you to guide you, give you resources, pray for you and help you find your pathway for healing.
Please fill out this form to connect to a patient advocate:
Practitioner Locations by State
International Physicians
Dr. Gurdev Parmar, ND, FABNO
Integrated Health Clinic
23242 Mavis Avenue
Fort Langley, BC
Canada  V1M 2R4
604-888-8325
www.integratedhealthclinic.com
Dr. Erik Boudreau, ND, FABNO
Integrated Health Clinic
23242 Mavis Avenue
Fort Langley, BC
Canada  V1M 2R4
604-888-8325
www.integratedhealthclinic.com
Dr. Alanna Rinas, ND
Integrated Health Clinic
23242 Mavis Avenue
Fort Langley, BC
Canada  V1M 2R4
604-888-8325
www.integratedhealthclinic.com
Dr. Erin Rurak, ND
Integrated Health Clinic
23242 Mavis Avenue
Fort Langley, BC
Canada  V1M 2R4
604-888-8325
www.integratedhealthclinic.com
Dr. Sarah Soles, ND
Integrated Health Clinic
23242 Mavis Avenue
Fort Langley, BC
Canada  V1M 2R4
604-888-8325
www.integratedhealthclinic.com
————————-
Sharon Behrendt, ND
130 Rossignol Drive
Ottawa, ON K4A 0N2
ottawanaturopath@rogers.com
————————-
Dr. Jessica Moore, ND
487 Davie Street
Vancouver, BC, Canada  V5K 0A1
604-697-0397
info@sageclinic.com
www.sageclinic.com
————————-
Fateh Srajeldin, ND
5468 Dundas Street West, Suite 101
Etobicoke, ON M9B 6E3
clinic@live.com
————————-
Dr. Sara Korsunsky, BSc., ND
The Centre for Natural Medicine
1218 Lorette Avenue
Winnipeg, MB R3M 1W5
204-488-6528
www.naturalmedicine.mb.ca
Kenny Yong Yean Sirn, MD
55B & 56B (first floor),
Jalan USJ 10/1F
Taipan Business Centre,
UEP Subang Jaya, 47620
Selangor, Malaysia
thelightmedical@gmail.com